BlueMark introduces
drone Remote ID products
Remote Identification or Remote ID for short is a wireless license plate to identify drones. This technology will soon become mandatory in the EU for most drones more than 250 grams (EU legislation 2019/945). BlueMark Innovations BV responds to this and introduces several Remote ID products: DroneBeacon is a Remote ID transponder product range that can be attached or integrated into a drone. In addition, there is DroneScout, a professional receiver to receive Remote ID signals up to a distance of 5 km (or more).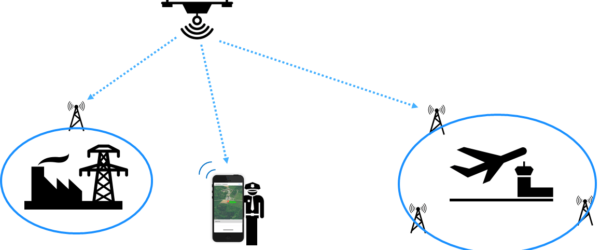 standard Remote ID vs Remote ID broadcast module
In the USA, the FAA defined two Remote ID product classes: a) standard Remote ID and b) Remote ID broadcast module.
Standard Remote ID products communicate with the flight controller and allow to fly BVLOS (Beyond Visual Line Of Sight). A second advantage is that the pilot can view the Remote ID status in flight control software such as Mission Planner or QGroundControl. On the other hand, Remote ID broadcast module are stand-alone products and are only allowed for VLOS flight (Visual Line of Sight).
BlueMark provides standard Remote ID modules such as the db201, db202mav, db203can and db210pro.
Also the company provides Remote ID broadcast module such as the db120: a transponder with battery, the db121/db121pcb; power by the drone.
Full press release can be found here: