The WiFi/Bluetooth platform is a visitor analytics platform to measure visitor metrics in real-life situations such as festivals, marketing events, retail, inner cities. Similar to Google Analytics for analyzing your website traffic. It is based on:
Most of customers are system integrators that use part or the full solution. For instance it is possible to use our sensor firmware only and do the processing yourself. We offer a technical wiki to provide technical background and help with using our platform.
The solution exists since 2011, used by well known companies in the field of visitor analytics and under active development.
What is WiFi/Bluetooth visitor analytics?
WiFi/Bluetooth visitor analytics collects WiFi/Bluetooth signals from smartphones and other personal electronic equipment. No app or modification of the smartphone is needed! Smartphones send those signals to look for nearby WiFi networks, to broadcast their services etc. In those signals an unique hardware ID is included, the so-called MAC address. The platform uses these MAC addresses to analyze and calculate visitor metrics, such as average dwell time, recurrence rate, number of unique visitors.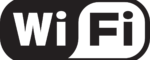 sensors
BlueMark Zero – run BlueMark firmware on devices from GL.iNet, Raspberry Pi or your own openWRT hardware. It needs a valid license.
Outdoor or indoor sensor – Please contact us for more information
tags
Wi-Fi tag – Stanley Healthcare (Aeroscout) WiFi tags
Bluetooth tag – BLE/iBeacon tags in different form factors like badge, wristband
The BlueMark  visitor analytics platform is a tool to analyse visitor behavior. It can be compared with Google Analytics for analyzing website traffic. It gives you the following answers:
The platform comes with an admin portal where you can configure sensors, projects and users.
Sensor data is uploaded to the portal via MQTT or using SCP protocol (SSH) to transfer compressed SQL lines.
A technical wiki and professional support is available for easy integration and use of the product.