BlueMark Innovations BV is a Dutch privately owned technology firm that specializes in detecting and locating smartphones. BlueMark's technology enables to detect the presence and/or localization of smartphones. The company was founded in 2009 by Roel Schiphorst and is spin-off of the University of Twente.
Products
The technology of BlueMark Innovations enables to detect, track and locate smartphone without the need for an app on a mobile phone. This is done by detecting the wireless signatures of WiFi and Bluetooth Low Energy which a mobile phones periodically transmits. Our technology can be used for various applications like crowd control, market research, mobile navigation.
Management team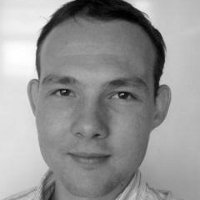 Dr. ir. Roel Schiphorst – managing director
Roel founded BlueMark Innovations in 2009. The company was formerly known as Mobile2Connect Technologies. In his PhD research at the University of Twente he researched the fundamentals of Bluetooth and Wi-Fi. This knowledge is used to develop the technology behind BlueMark Innovations.